Patrons : Mrs. Thelma Morgan - Njoku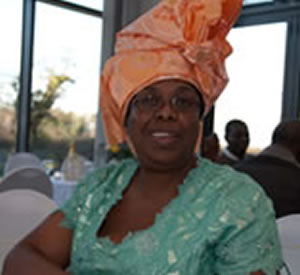 Mrs. Thelma Morgan - Njoku
Mrs. Thelma Morgan – Njoku
I have been involved with Jamaica School resources since its inception. My role has been to gain support, both financial and advice from fellow Jamaicans and others.
I am passionate about education for all and particularly for those who find it difficult to gain access to education.
Schools in Jamaica strive for excellence in education. That attitude and their motivation have inspired me to continue to work hard for Jamaica School Resources in the United Kingdom.
In the past I have worked with children from varied cultural backgrounds in my own community. Presently, I am developing contacts with communities in Jamaica.
Jamaica School Resources is doing splendid work providing financial support to provide essential books for children.
My appeal is to all interested parties would be "Let's do as much as we can to provide books and other resources for our children in Jamaica We need you on board with us".