Patrons : Steven Stevenson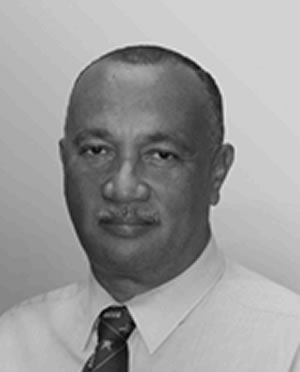 Steven Stevenson
Steve is the former Principal Equalities Officer (Race) for Swindon Borough Council and former Chair of Swindon's Race Hate Crime Forum. He was born in Kingston, Jamaica on Human Rights Day, 10 December 1953. He is in the Black Who's Who and The Voice Newspaper's list of the 100 most influential black people in Britain. He is a former Director of Milton Keynes Racial Equality Council and was instrumental in saving the REC from certain closure in 1998. His other substantive post was Principal Officer Ethnic Minorities at Northamptonshire Social Services, were he work closely with the Home Office on S11 Grants.
Steve has been a social worker, youth and community worker, lecturer and sports and charity promoter.
He has substantial experience in policy development and implementation in the Race Equality field as well as community development over the past 30 years. He has been involved in trying to develop an inclusive society as a Youth and Community worker and later as a Social Worker.
In 1981 Steve helped bring the Black, Asian and White community together after the uprisings in Luton. He re-opened the Starlight youth Club with money from his own pocket. One of the first person to give support to the club, was legendary Bristolian and Community Activist Paul Stephenson, who gave the club funding for Sports Equipment, from the Mohammed Ali Support Foundation.
A member of the Ex-Factor group Voices with Soul started her group with brothers at the Starlight Y C. Steve return to Luton in 1999 and work for Social Services as Manager of Ashanti a Service for Black and Asian people with mental health difficulties. He also saved Ashanti from closure.
One of his main achievements in relation to Human Rights; Steve was directly involved in the freeing of David Anthony Grant who was held at Her Majesty Pleasure" in Jamaica, for his involvement in a murder. He was only 14 at the time and charge with 3 adults. He spent 18 years in prison. The evidence showed it was a miscarriage of justice. After Civil Rights Groups and an MP failed to get his release. David's mother approach Steve and he team up with a lawyer and use their influences, to get the Prime Minister of Jamaica to free David in 1988.
During this period he helped Kick Racism Out of Football by running a Saturday club for Black and Asian young people to keep them away from the notorious football crowds that plagued Luton Town Football Club. He gave evidence to David Mellor's task force on Racism in football at the House of Commons.
He pioneered Community Football and Cricket as well as other activities with the police as part of his efforts to help improve Race Relations and Community Cohesion in Luton. He was also a founder of the Luton Carnival and a Cultural Adviser for BBC Radio Bedfordshire.
He was one of the first black people to graduate from Hertfordshire University with a BA with Commendation and CQSW in Social Work. He also holds a NVQ5 Diploma in Management. In addition he was one of the first Black Assessors for the National Lotteries Charities Board and the first Black worker in the Homefing Team in Handsworth Birmingham, where he recruited Black and Asian Foster and Adoptive Carers.
He was one of the first Black lecturers at the University of Central England. Steve has lectured widely on Equality issues and has been involved in teaching Black History since 1976, long before BHM started in 1987.
Steve is the author of "Cold Arrival Life in a Second Homeland" which tells of the experience of first generation Caribbean elders in Pre and Post War Britain.
He is also well known in the Black Community for his Sports and Charity Work. He is not only the chairman Victoria Mutual Caribbean Cricket Cup but also put on the ground breaking Tribute to the Pioneers of Black British Football event in 1998.
Steve has raised thousands of pounds for various charitable causes, by working with Courtney Walsh, Sir Vivian Richards and the West Indies cricket team, He also gets support from Black footballers like John Barnes and Cyril Regis and other Celebrities such as Rudolph Walker in Eastenders to name a few. He received 6 national awards, including the MBE 1996, Voice Newspaper Special Award for Race Relations 1998. In 2003 he received the Prime Minister medal of Appreciation from PJ Patterson for services to Jamaica and Caribbean people in the UK.